Features and the detailed technical specification of the cable tester CCT-01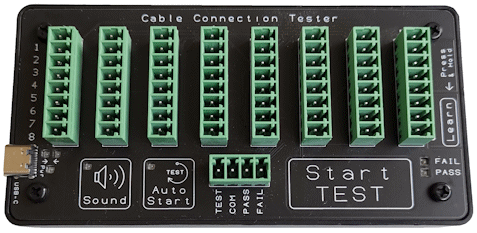 Operation Features
A total of 64 Test Points Connection.

Operates from USB power source (5V).
Simple user touch buttons.
Full complete automatic connection mapping.
Retain memory of the learned cable connection even when power is removed.
Pass /

Fail

light indicators.
Beep sound indicator.
Manual or Auto-Start test mode to choose from.
Standalone operation or can be interface with external automation system.
Portable and can operate directly from a portable USB power bank.
Connect to a computer or mobile device to generate test report.
Uses safe low voltage to test the wiring connection.
Generate Test Report through the USB (virtual serial communication port)
Small size, light weight.
Technical Specification
Power from 5V USB power source (5V 0.1A), less than 0.5 Watt
USB-C connector socket.
Small test signal output from pin is max at 3.3V, 5mA
USB virtual serial communication port connection for generating report.
Test speed is about 5msec per connections, or about 0.32sec for all the 64 connections.
Capacitance between the wires must be less than 60nF. (Wire capacitance should be < 60nF)
Measure as connection with the wire having a resistance of about 38KΩ or less. (Wire connection should be < 30Kohm)
Cable wiring connection Intermittent fault detection mode, detection speed is slow at 4Hz (250ms)
Secured with 4pcs of screw, M3 x 8 (max up to M3 x 14)
Size: 130 x 65 x 35mm
Weight: 150g
Note: For wires having too high capacitance, the cable tester will detect the point as a connection.
*** CCT-01 Cable Tester is a product that is designed and made in Singapore.
CCT-01 Size Dimension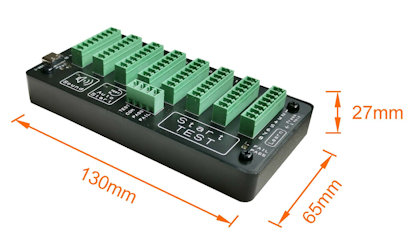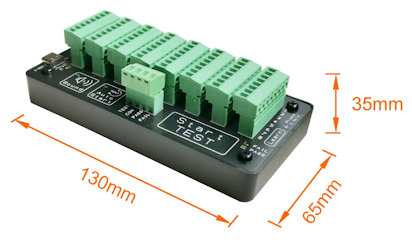 Panel Layout Drawing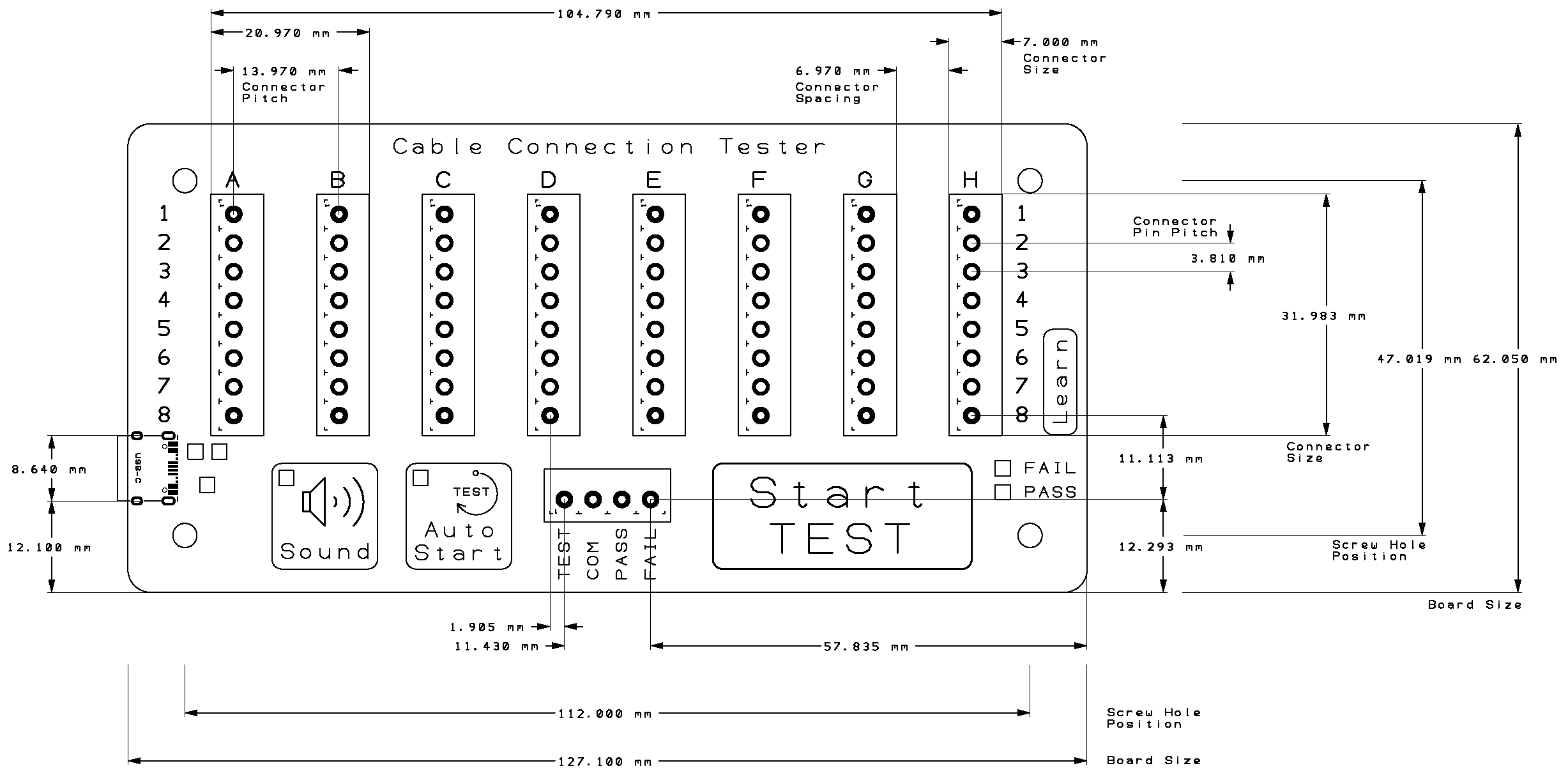 For custom technical specification
For customisation of any specify technical specification required for your cable production testing, you can contact us.
We can design the right tester to your specification.
Precision low resistance wire connection measurement. Ensure connector connection is properly done.
Complex cable LCR measurement.
Testing of cable with passive component, LED or IC chip integrated.