The CCT-01 Cable Tester product is package in a die-cut carton box for export shipment. A shrink wrapped will be applied to waterproof the packaging before the shipment.
The following present further details of the product packaging for export shipping.
Product Content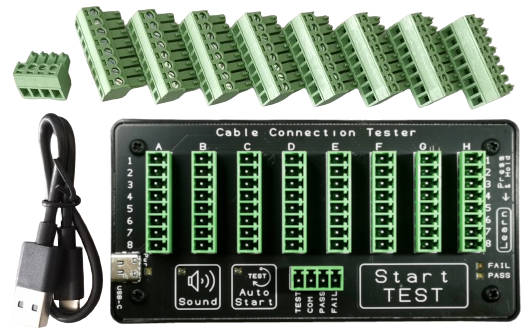 Standard CCT-01 Cable Connection Tester product package?
1x Cable Connection Tester tool
1x USB Type A to USB-C cable (about 300mm)
1x Pluggable Screw Terminal Plug (4p , 3.81mm pitch)
8x Pluggable Screw Terminal Plug (8p, 3.81mm pitch)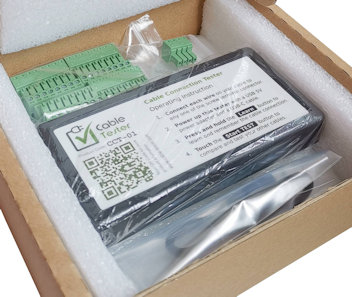 Packaging Dimension
The carton box dimension 180 x 160 x 55mm. (Die-cut carton box packaging)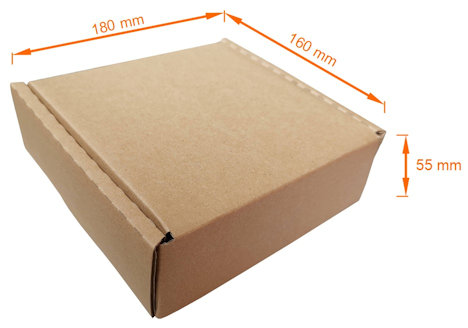 For the dimension or layout of the product, click here to the CCT-01 Cable Continuity Tester product specification page.
Packaging Weight
Approximate weight of the package is 250g.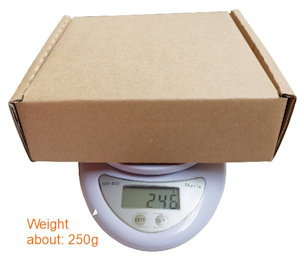 Approximate weight for individual parts.
Cable Connection Tester device is about 90g
USB-C cable 15cm is about 10g
4pos Pluggable Screw Terminal Plug is about 3g
8x 8pos Pluggable Screw Terminal Plug is 8pcs x 6g is about 50g
Buy Cable Tester CCT-01