Standard adapter boards
CCT-01-A001 1.5mm prototyping board
CCT-01-A002 2.54mm prototyping board
CCT-01-A003 USB 3.0, type-A
CCT-01-A004 USB-C
CCT-01-A005 Ethernet RJ45
CCT-01-A006 RS232 (d-sub09 male)
CCT-01-A007 RS232 (d-sub09 female)
CCT-01-A010 JST ZH 1.5mm
Custom adapter board is available.
Please email us for further enquiry.
CCT-01-A001 1.5mm Prototyping Adapter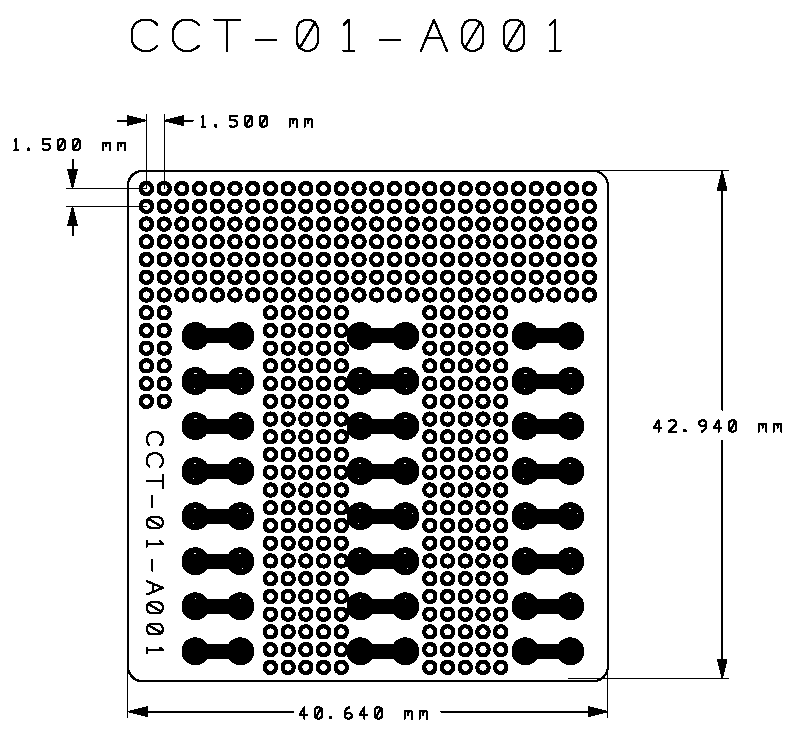 CCT-01-A002 2.54mm Prototyping Adapter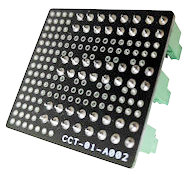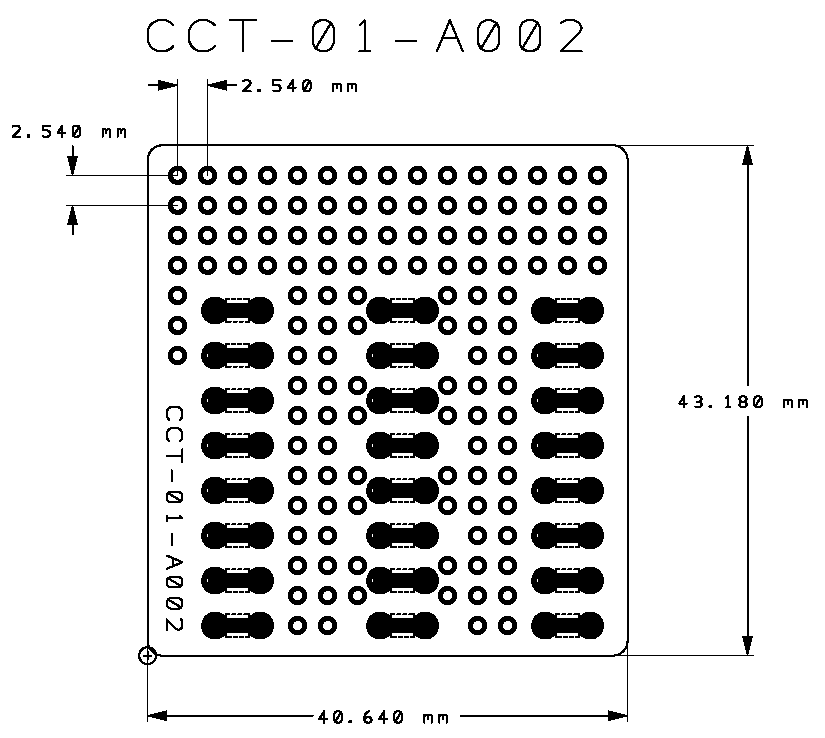 CCT-01-A003 USB 3.0 socket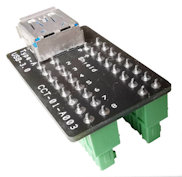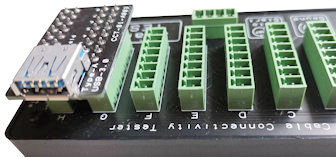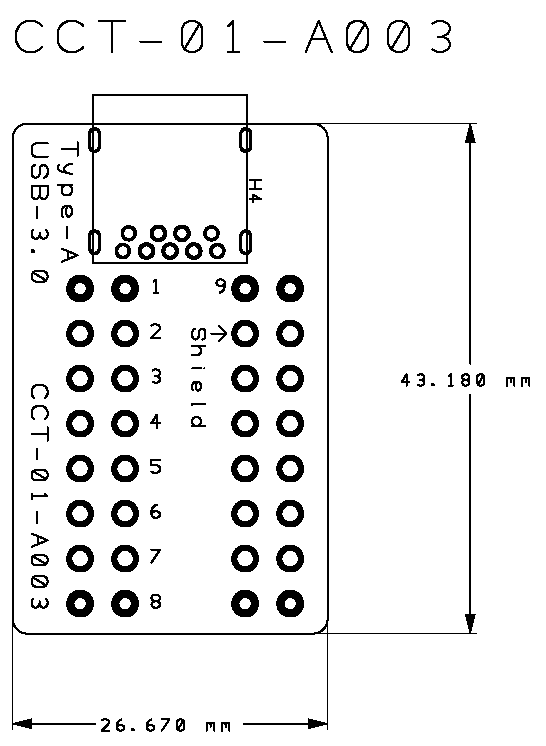 CCT-01-A004 USB-C socket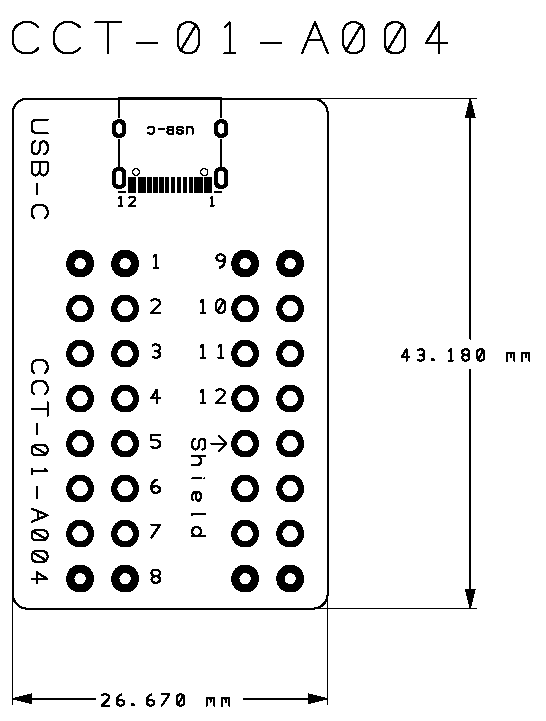 CCT-01-A005 Ethernet RJ45 socket
Layout of the adapter "CCT-01-A005 Ethernet RJ45" for testing of the connectivity of your RJ45 Ethernet cable.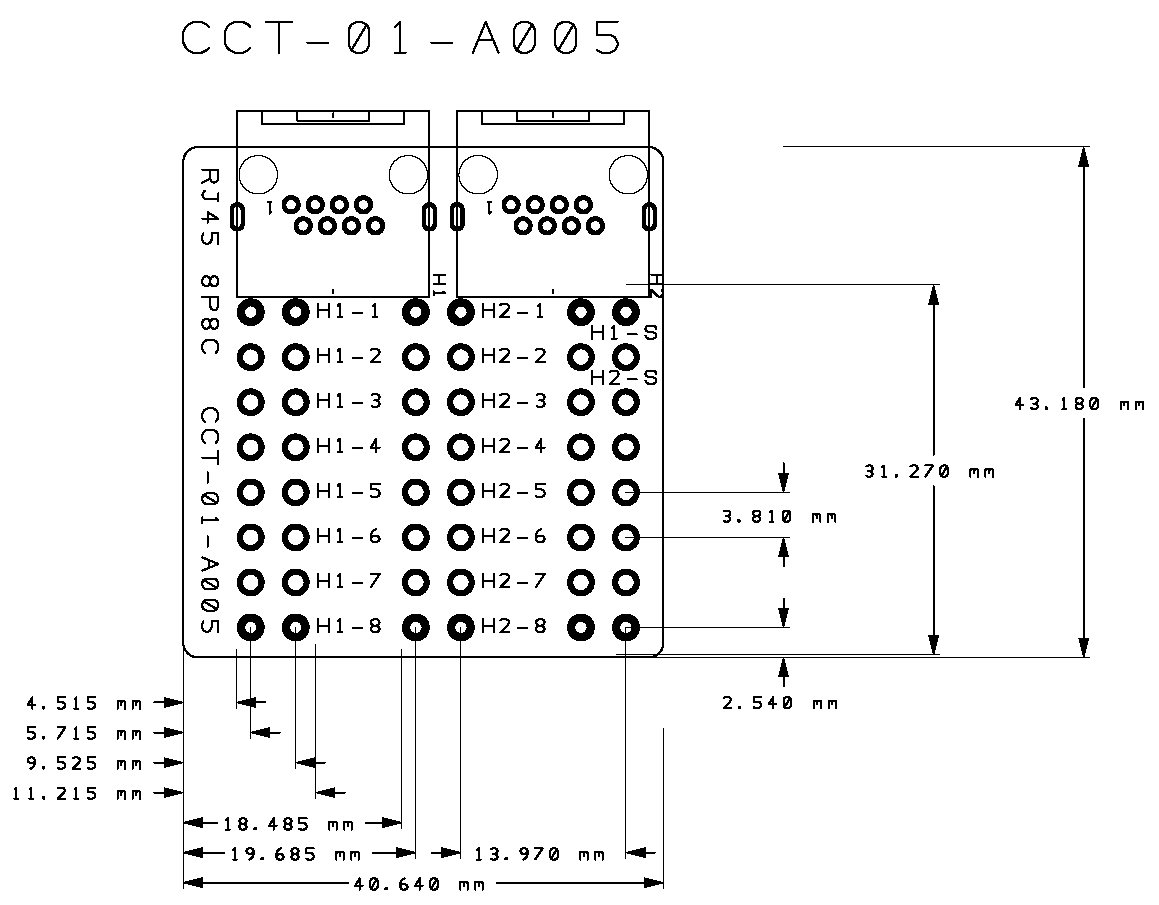 CCT-01-A006 RS232 (male)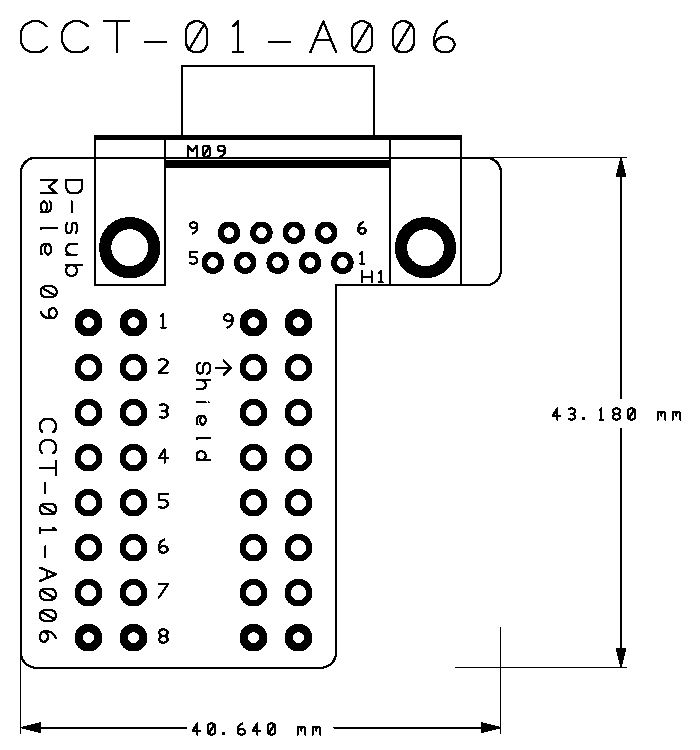 CCT-01-A007 RS232 (female)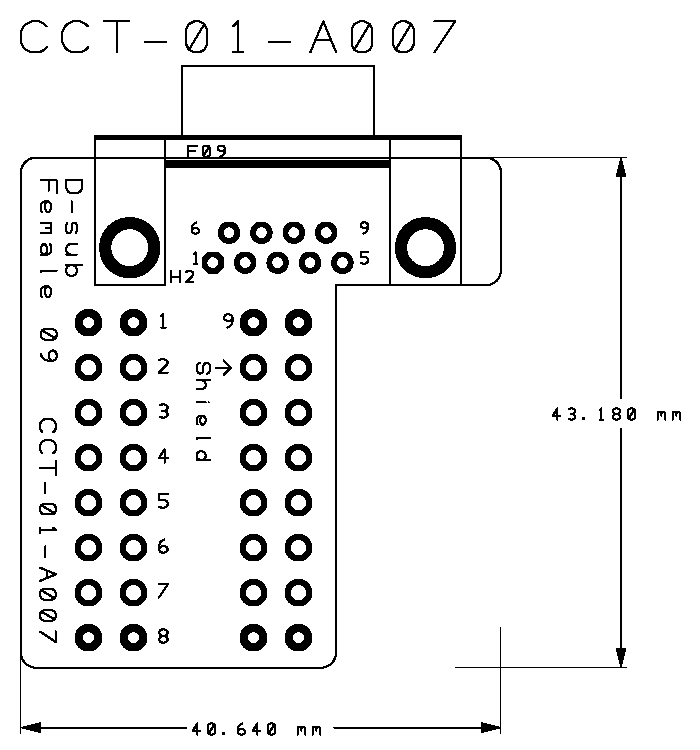 CCT-01-A010 JST header
JST connector, ZH series (1.5mm).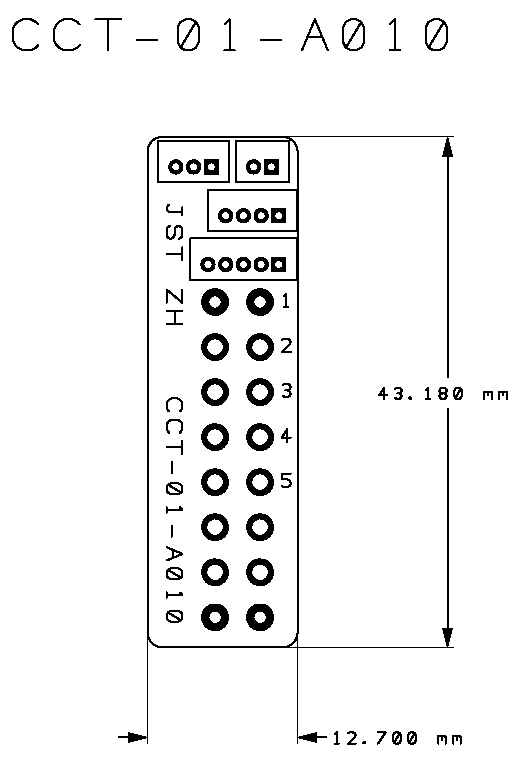 Connector Layout Dimension on CCT-01 Cable Tester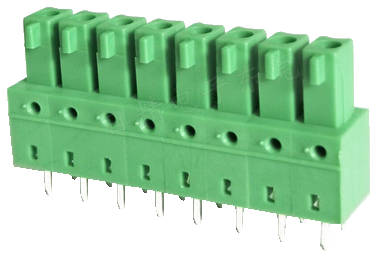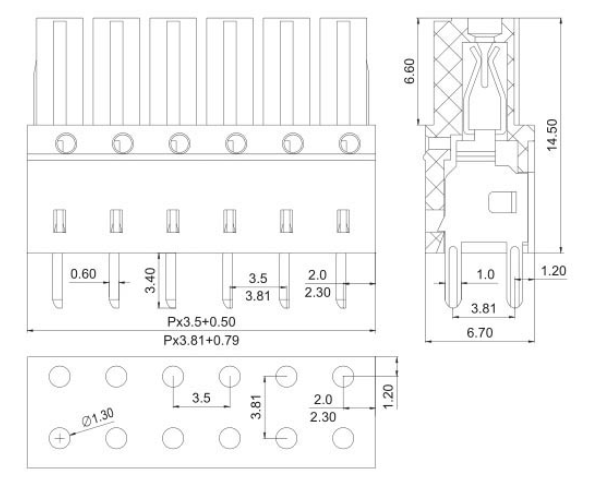 Custom Adaptor Board Production Service
Thinking of making an adapter board for your unique connector socket?
We provide service to custom make an adaptor board with your connector socket for use with CCT-01 cable tester. It keeps your test bench setup neater.