One end is connected to server with RJ45 connector (8P8C, 8 pins), and the other end is to a computer with D-Sub connector (9 pins)
Serial console cable is usually used for conveniently sending serial configuration command to a server or equipment.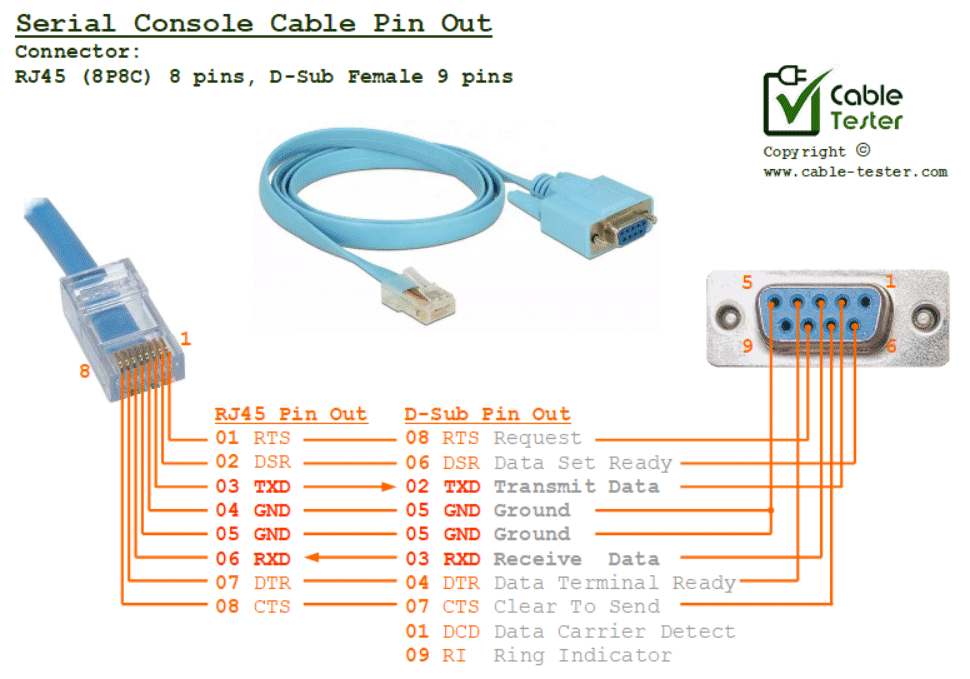 ---
Serial Communication Setup
Typical communication baud rate setup for a serial console cable.
Baudrate: 9600bps
Data bit: 8 bits
Stop bit: 1 bit
Parity: None
No Hardware Handshaking
For pin out of a typical RS232 cable, you can click here for more details.
---