Load tester helps you to check your power supply quality. Check your power supply true stability. Monitor the output voltage drop when load to the power supply is increased.
Tester for 12Vdc power supply.
Up to 200W of loads (about 10.75A).
Additional load can be connected via the plug-gable connectors that can be found at the back of this tester.
6 switches to activate each of the internal resistive load in parallel.
Display to read out the measured voltage and current flowing through the load.
---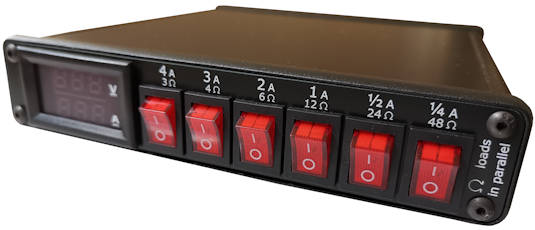 For ordering, you can contact our sales person for more information.