Simply plug this socket tester onto your wall socket outlet to check if the internal electrical wiring is properly wired. Instant display, easy to read LED indicator.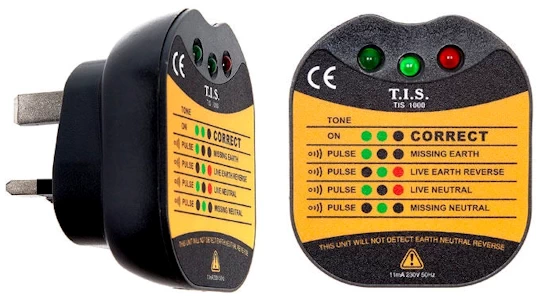 Features
Small and portable wall power socket tester.
Simple to read indicator display.
Instant test.
Human installation error can happen. Wrong electrical wiring can be dangerous. This is especially when the Live and Neutral wiring is swap by mistake. AC appliance can still operate normally with the Live Neutral swap. It may not has a significant safety issue most of the time. In special occasion when the neutral line is expose, it can become life threatening.
Do a safety check after your electrical wiring installation.
Test Check Features
Valid electrical socket wiring.
Missing Earth wiring.
Live & Earth wiring reversed
Live & Neutral wiring reversed
Missing Neutral wiring.